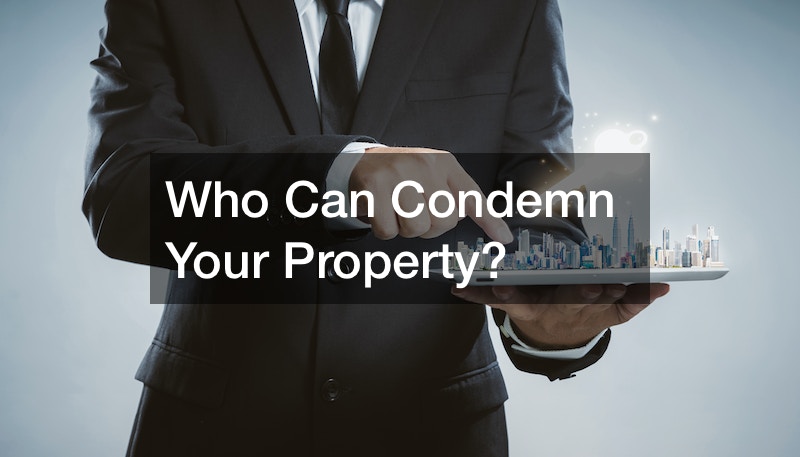 Watch this video to understand the condemnation process in property ownership and the different ways to handle condemnation if it occurs. Property condemnation happens when a local government or other private entity legally acquires a property. State, federal and local governments can rightfully condemn personal property. Town municipalities can condemn a piece of property, such as a commercial building or a home, either permanently or temporarily, when it is deemed hazardous and unsafe. Condemnation can also happen when local authorities enforce safety and housing rules for a stipulated or abandoned house.
Authorities can also seize property through eminent domain to allow a property to be used for public purposes such as railways and schools.
Property owners who encounter condemnation orders due to safety and health reasons can decide to rectify the situation by ensuring the set standards are met. Property owners can also choose to seek advice from condemnation attorneys, where they can file a legal suit to protect their assets. They can contest the condemnation advances to get total compensation for the damaged property. Condemnation is sometimes used to generate an easement that automatically grants use rights to the authorities.
The following two tabs change content below.
Latest posts by Legal Newsletter (see all)